LYT MUSHROOM
Get ready for a journey with these LYT shroom Belgian chocolate bars! They're made with the highest quality magic mushrooms and the most FIRE chocolate. LYT chocolate is specially crafted by chefs and mycologists, so each piece is flavorful and gives you the perfect high every time. It makes eating shrooms easy and enjoyable!
MARATHON OG
a potent indica marijuana strain bred from a cross of OG Kush. Marathon OG produces euphoric and relaxing effects that may overwhelm a new consumer. This strain features flavors like lemon, earth and spice.
WEST COAST CURE ROSIN FRESH PRESS
Live Rosin Fresh Press is a high-end form of solventless concentrate. Extracted from fresh
frozen cannabis flower at peak maturation, the ice water hash is then pressed under controlled
conditions to form Fresh Press Rosin. The terpenes in our Live Rosin Fresh Press are locked in
until you heat it to your ideal temperature.
BLUE ALIEN
POWERFULL, SWEET SMELLING INDICA STRAIN THAT COMBINES GENETICS FROM
BLUEBERRY AND ALIEN KUSH. UIT HAS A SWEETBERRY AROMA THAT INTRODUCE ITS
DREAMY EUPHORIA AND FULL BODY CALMNESS. YOU CAN EXPECT A MORE SLEEPY
EFFECT AND THIS STRAIN IS SUGGESTED TO BE USE IN THE EVENING FOR
RELAXATION
Dime LR
Made with 100% solvent free oil and cannabis / botanical derived terpenes to ensure purity
9LB Hammer
These dense buds are coated in resin with a heavy and long lasting effect making it perfect for pain and stress relief
Blinkers 2G carts
$30
Strong premium THC cartridge with clear and clean Concentrate measured at 2 grams for long lasting medication. Comes in multiple popular strains to keep you faded on long trips and work events.
Oreo cookies
$35 8ths
This strain produces a long-lasting and relaxing high. Consumers should take caution as the high potency may be overwhelming to those new to cannabis. This strain has an aroma reminiscent of campfire s'mores, with extra delicious hints of chocolate and diesel.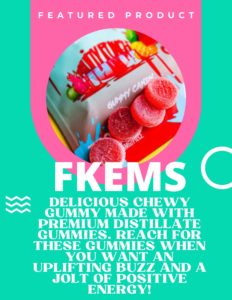 Fkem gummies
delicious chewy gummy made with premium distillate gummies. Reach for these gummies when you want an uplifting buzz and a jolt of positive energy!
Featured product
SAUCE BARS DISPOSABLE
$40 each
High quality distillate in a 1 Gram live resin disposable vape pen. Super convenient and ready to use. Micro-USB rechargeable battery for fast charging. Sauce Bar even has a built in window so that you can see the remaining level of your distillate. Available in various flavors!
Featured strain
LONDON POUND CAKE
10G for $75
PROVIDE ON OUR EXCLUSIVE SHELF AT A 36% THC LEVEL. THIS HYBRID STRAIN SEEMS TO OFFER A QUIET, RELAXING AND UPLIFTING HIGH THAT DOESN'T OVERPOWER YOU BUT GIVES YOU JUST ENOUGH STRESS-FREE VIBES. YOU MAY CATCH YOURSELF WANTING TO SINK INTO A COUCH AND JUST SMILE.
Featured product
Cbd water
boasts 10 mg of nano-CBD per BPA & BPS-free bottle and is alkaline (9+ pH) to decrease acidity and inflammation in the body.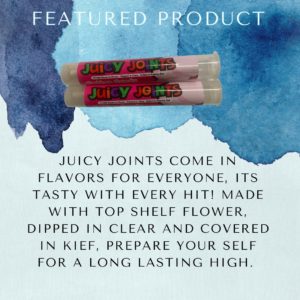 Featured product
Juicy Joints
Juicy joints come in flavors for everyone, its tasty with
every hit! Made with top shelf flower, dipped in clear
and covered in kief, prepare yourself for a long lasting
high.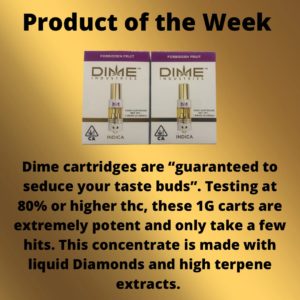 Featured product
Dime Cartridges
Dime cartridges are "guaranteed to seduce your taste
buds". Testing at 80% or higher thc, these 1G carts are
extremely potent and only take a few hits. This
concentrate is made with liquid Diamonds and high
terpene extracts.
Featured product
FCC Joint
FCC Joints are everyone's favorite. These joints are
guaranteed to give you that high you're looking for
every time. Infused with oil and moonrock, you're going
to want to put it out before you can finish it. This is not
your regular joint.
Featured product
Jeeter Juice Disposable
One of the purest ways to smoke, these delicious
Jeeter Juice disposables are extremely potent.
Containing live resin, you'll only need a few puffs to get
you to the level you want to be at. Made from fresh
flower, you'll get a smooth hit every single time. It even
has a straw tip that is 100% lead free
Featured product
Jeeter Joints
"The worlds #1 joint". Jeeter Joints are extremely
potent and have an amazing flavor! You are
guaranteed to put the joint out before finishing it.
Infused with cannabis oil and covered in kief, these are
one of the strongest joints testing at 35%.
Product of the week
Dabwood Vape
Get high on the go with Dabwood vapes! An extremely
discreet and very convenient way of smoking. A full
gram and it only takes a couple hits to get you where
you want to be. It's disposable so you can just toss it
out when you're done, no need to buy a whole battery!
Featured product
Rove Cartridge
Rove cartridges are perfect when you're out an about!
These affordable yet potent carts hit so smooth you'll
wanna keep going back for more. Leaving no aroma
behind, Rove carts are a super discreet way of
smoking for those secret smokers.
Featured product
Galaxy Gummies
With many different out of this world delicious flavors,
Galaxy Gummies will give you that buzz you're looking
for. These gummies are perfect for microdosing and
controlling your high. Theyre so delicious, you wont be
able to put the bag down!
Featured product
Boomerang Mushrooms
Fly into space and back with Boomerang Mushrooms.
This 3.5g pack of shrooms will give you that out of
body experience you're looking for. This psychedelic
will leave you a sense of happiness and euphoria. The
shift of perspective will help you get into a creative
mindset full of concentration and optimism.
Product of the week
Sauce Disposable Vape Bar
Feel good on the go with Sauce disposable vape bars!
With different strands and strains, theres a vape to fill
everyone's needs. Each vape is filled with 1g of
delicious flavor that will get you feeling right. It's super
convenient and discreet for those secret smokers.
Sauce bars are great for anxiety, stress, sleep, pain
and are for those who have a loss of appetite.
Magic Kingdom Mushroom Edibles
Gummies for $30
Bars for $40
Take a trip with Magic Kingdom mushroom edibles!
Our shroom edibles take you to another planet. These
4 gram packs will leave you with a sense of euphoria
and will give you that boost of serotonin & an extreme
amount of happiness!
Featured product
Uncivilx Carts
If you're ever looking for something to take the edge
off, the uncivilx cart will do you just right. The extremely
potent uncivil x sauce cart is a hard hit and requires
minimal hits for that desired high, as it sits at 1000MG
of the.
FKEM
300MG FOR $6
FKEM GUMMIES ARE BURSTING WITH FRUITY FLAVOR AND MADE WITH TOP- QUALITY CANNABIS DISTILLATE. REACH FOR THESE EXTREMELY POTENT GUMMIES WHEN YOU WANT A HEAVY BUZZ. BE CAREFUL NOT TO OVER DO IT, THESE POTENT GUMMIES DELIVER SERIOUS RELAXATION.
SAUCE BARS DISPOSABLE
$40 each
High quality distillate in a 1 Gram live resin disposable
vape pen. Super convenient and ready to use.
Micro-USB rechargeable battery for fast charging.
Sauce Bar even has a built in window so that you can
see the remaining level of your distillate. Available in
various flavors!
DABWOODS DISPOSABLE 😶‍🌫️

Dabwoods 1 Gram disposable vape pen is a convenient & clean way to get your high on the go! Filled with 1 Gram of concentrate made from premium cannabis, this disposable pen comes in six different strains: Biscotti, SFV OG, King Louis OG, GSC, Trainwreck, & Blue Dream. Not only is this disposable convenient because it can be thrown away after use, but it can also be recharged if you prefer a high voltage puff!
KING KONG OG 💨

King Kong, also known as "King Kong OG" and "King Kong Kush," is a hybrid marijuana strain. Mothered by Ed Rosenthal Super Bud, King Kong is indica-leaning and provides head-to-toe effects as strong as the giant ape himself.
RUNTZ DISPOSABLE 🔥

Runtz's terpene profile gives it a scent that's been described as sweet like the candy, it also bears hints of tropical citrus and wood. The flavor profile of Runtz doesn't stray far from its name or scent as it's also quite sweet and leaves a tropical yet earthen aftertaste.
FKEM EDIBLES🍓🍑🍒

FKEM fruit gummies are bursting with a delicious fruity flavor and made with top-quality, premium cannabis distillate! Reach for these extremely potent gummies when you want a heavy buzz or to medicate for pain management. Be careful not to overdo it! These potent gummies deliver some serious relaxation.
SAUCE DISPOSABLE 💨

High quality distillate in a 1 Gram disposable vape bar. Super convenient and ready to use! Micro-USB rechargeable battery for the slow smoker. Sauce Bar even has a built in window so that you can see the remaining level of your distillate. Available in various flavors!
BDAY CAKE 🍰

This strain offers sedating effects that leave your mind and body completely relaxed. Bday Cake features a creamy flavor profile with sweet hints of vanilla and sugary dough. This strain is reported by medical marijuana patients and consumers to have calming effects that help with pain, sleep, and anxiety
SKYWALKER OG 🍃

A dank and potent strain, Skywalker OG offers a super relaxed high with a nice blend of hybrid effects. An indica-dominant beauty that weighs in at 85/15, it's the lovechild of Skywalker and OG Kush. Like its namesake, it will bring strong kush attributes and leave you feeling like you're in the clouds for hours.
NERDS 800MG THC🍬

These medical Nerds are infused with 800 mg of active THC, making this one mighty awesome candy edible that only takes 60 minutes to fully kick in!
SKIZZLES

Delicious sour candy 🍭 infused with 800mg of THC , this candy take up to 60min to fully kick in!! Each serving is 40MG.
hybrid : A hybrid weed strain made by crossing Acai with Black Cherry Funk. The effects of Black Cherry Gelato are more calming than energizing. Reviewers on Leafly who have smoked this strain say it makes them feel aroused, hungry, and focused.The dominant terpene of Black Cherry Gelato is pinene, which is often associated with pine forest aromas. Reviewers tell Leafly this strain tastes like berries with sweet apricot undertones.
PINK PARADISE

sativa :Pink Paradise buds have neon green airy spade-shaped nugs with vivid hot pink hairs and a coating of frosty sandy white crystal trichomes. As you pull apart each sticky little nugget, aromas of pungent skunk and fresh vanilla and sweet florals are released. The flavor follows the same profile, with a sweet vanilla candy overtone accented by fresh flowery skunk and earth.It'ss known for its insanely gorgeous appearance.
Devour Medicated Gummies : Chamoy Peach Rings 🍬🍬🍭

Chamoy anything just hits different, and our Delta-8 peach ring edibles are no exception! Plump peaches are infused into a soft and chewy gummy ring which is then smothered in sweet and slightly spicy Chamoy. you've got yourself one tasty edibles experience!
PRODUCT OF THE WEEK

FKMS EDIBLES

Cannabis infused gummies 750 mg 10 piece each different exotic flavorsss ROTATING DAILY DEALS

HAPPY HOURS:
8AM-9AM, 4PM-6PM & 11PM-12AM

COME CELEBRATE WITH US
PATIENT APPRECIATION DAY EVERY 3RD AND 17TH OPEN EVERYDAY FROM 8AM-12AM
WANT EXCLUSIVE DEALS

!!FOLLOW US ON TELEGRAM & RECEIVE SPECIAL COUPONS!!
PRODUCT OF THE WEEK

WHITE RECLUSE

This is a whole new dimension in pre rolls 26.9% og flower 86.2% chem dog cake badder and live resin 99.99% ac dc cbd crystalline
ROTATING DAILY DEALS

HAPPY HOURS:
8AM-9AM, 4PM-6PM & 11PM-12AM

COME CELEBRATE WITH US
PATIENT APPRECIATION DAY EVERY 3RD AND 17TH OPEN EVERYDAY FROM 8AM-12AM
WANT EXCLUSIVE DEALS

!!FOLLOW US ON TELEGRAM & RECEIVE SPECIAL COUPONS!!
🚕🗽NYC DIESEL[SATIVA]🗽🚕-This rare taste delivers a powerful high that most often energizes users and activates their minds. NYC Diesel carries strong sativa genes from its Sour Diesel mother, while the father plant was either indica- or sativa-dominant. This strain is a good choice for busy days and social occasions, as it provides a peppy cerebral high with strong energy.
💜PURPLE RUNTZ💜[HYBRID]- Perfect Mixture of sativa and indica . This purple bud will have you in euphoria . This strand is known for its popularity but more of its unique taste.
5️⃣1️⃣5️⃣0️⃣ OG [INDICA]- Pure indica This bud has a classic sweet nutty cookie flavor with a lightly spicy pungent exhale. Known to treat chronic pain , insomnia and appetite. One hit will have you floating .
🧁 GNARLY CUPCAKE🧁- If you love sweets and weed this is the perfect snack for you . Hand made cannabis infused with high quality cannabis . These cupcakes come in Different flavors . Good for a dessert after lunch or dinner .
🤤🍫 CHOCOLATE BUTTER🍫🤤 (indica)- rich cocoa smell . This powerful indica strain gives off a powerful sedating body high. Great for a relaxing night after work .
💫🎀STARBURST🎀💫(sativa) – Sweet smelling strain provides upbeat and buzzy high with a Strong citrusy flavor , will leave you feeling both energized and relaxed. It is a well-balanced strain and can be used at any time of the day.
PRODUCT OF THE WEEK

🥤SWEETER HIGH CANNA LEAN🥤

✨1000MG OF THC PERFECT TO MIX IN WITH YOUR FAVORITE DRINK! AVAILABLE IN ASSORTED FLAVORS

ROTATING DAILY DEALS

😊HAPPY HOURS:

8AM-9AM, 4PM-6PM & 11PM-12AM

🎉 COME CELEBRATE WITH US 🎉

🎊PATIENT APPRECIATION DAY EVERY 3RD AND 17TH🎊

⏰OPEN EVERYDAY FROM 8AM-12AM⏰

❓WANT EXCLUSIVE DEALS❓

‼️FOLLOW US ON TELEGRAM & RECEIVE SPECIAL COUPONS‼️
PRODUCT OF THE WEEK

🧴STICKY AF STRIPZ🧴

✨2 STRIPS WITH 10 PIECES IN TASTY AF FLAVORS. COMES IN 800 MG OR 2000MG

ROTATING DAILY DEALS

😊HAPPY HOURS:

8AM-9AM, 4PM-6PM & 11PM-12AM

🎉 COME CELEBRATE WITH US 🎉

🎊PATIENT APPRECIATION DAY EVERY 3RD AND 17TH🎊

⏰OPEN EVERYDAY FROM 8AM-12AM⏰

❓WANT EXCLUSIVE DEALS❓